$5.00
donation for $100.00 returns find out
here
Shop Now
|
Auction
About Mary Jay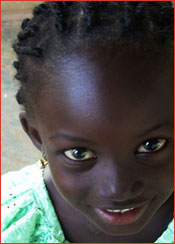 Mary Joseph Health Foundation (Mary-Jay), a 501(c) 3 healthcare provider serving women and children around the world with vision to see decrease in children's fatality in developing countries. Our organization was established on June 16, 2008 in the state of Washington.
Our mission is to serve less privileged women and children around the world by providing them basic health and prenatal care. We support quality education that is needed to create hope for an improved community and a secure future.
Our vision is to build a healthy and caring community and to see improvement in children's health, learning and prenatal care through our Health awareness magazine (Healthline+) in print and online, Campaign, and clinics locally and in developing countries.
Our Mission
Promote a Healthier and a Smarter community
Deliver and sustain a transformational community
Educate and support the community
Achieve operational excellence
Why focus on Africa?
Women constitute nearly 67 percent of the total population of Africa, and to achieve better global health condition, a focus on African women is thus necessary. Low income levels are associated with debilitating disease patterns. Thirty-eight of the world's 63 low-income countries are in Africa. Of its 500 million people, 40 per cent have less than US$1 a day to live on, 68 per cent have no proper sanitation and 52 percent no access to safe water. Read more from UN News..
How we will help:
Deplorable Basic Education
Many developing countries' children still do not have access to primary education in alarming percentage. Take for example Nigeria, one of the Africa countries' icon and still over 23 million of children do not have access to education.
Child Dental Care
Are they orally hygiene, in developing country where basic health is a struggle. Oral health is buried. Why not doing more to educate parents and children the important of oral disease prevention. That is why Mary Jay begins the initiative for children oral for forgotten needy.
Essential procedure:
Oral Prophylaxis (cleaning)
Sealants
Fluoride Applications
Let's Start from the Root

Effort to stop child abuse
Enable adequate child education
Infuse hope into the class room
Motivate and encourage all school age children
Build foundation of love and caring community